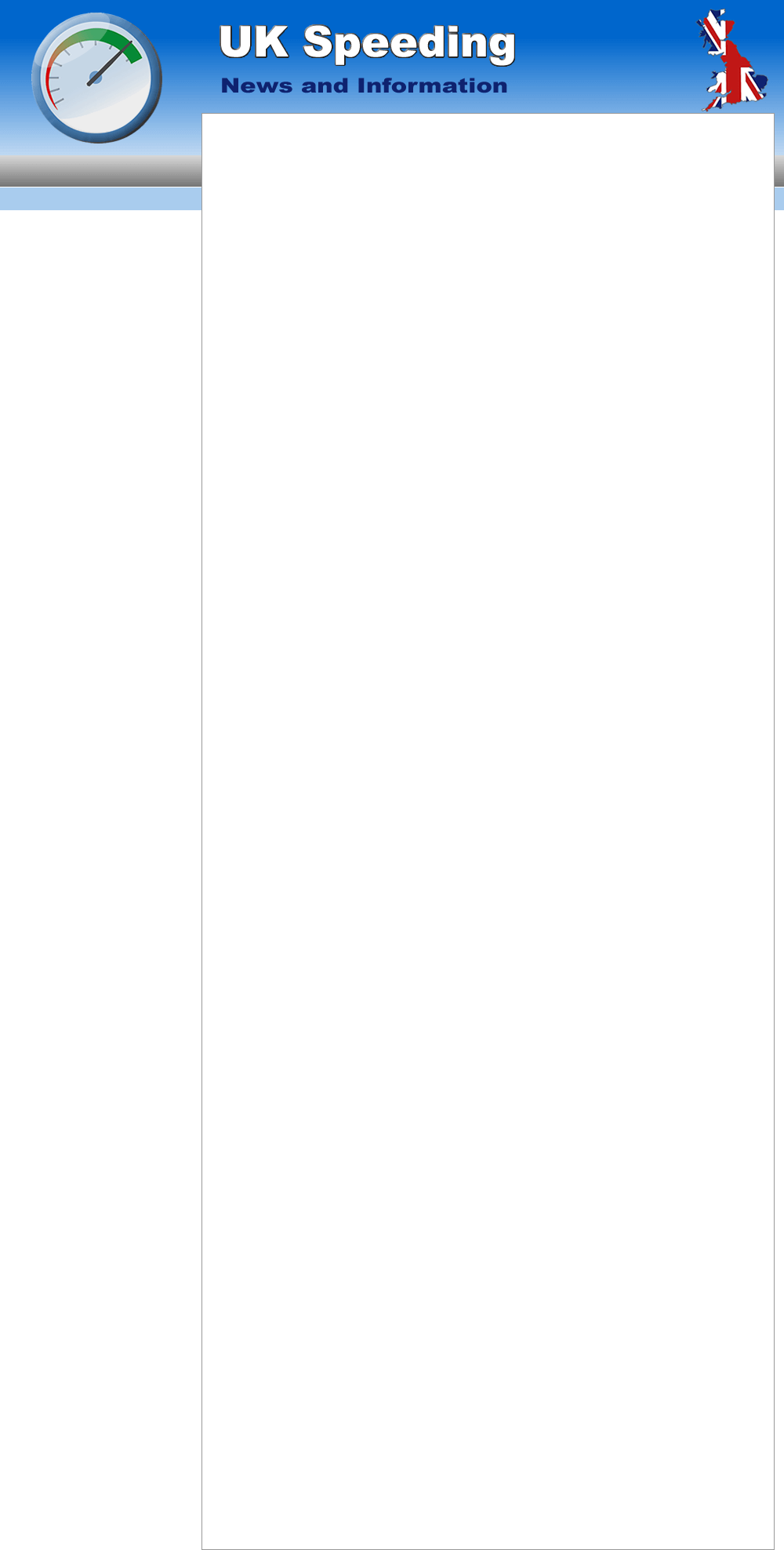 Speeding Law - Road Traffic Acts
There are a number of pieces of legislation that are relevant to speeding offences. The most important are:
Road Traffic Act 1988
Road Traffic Offenders Act 1988
Road Traffic Act 1991
Criminal Procedure and Investigations Act 1996
Road Traffic Act 1988
Section 172 provides that the person keeping the vehicle shall give such information as to the identity of the driver as he may be required to give by or on behalf of a chief officer of police. This is the legislation relied upon by the Notice of Intended Prosecution. More about Section 172
Road Traffic Offenders Act 1988
Deals with many matters including fixed penalty notices
Section 1 requires a summons or NIP to be served within 14 days
Section 27 requires the production of licence in the case of disqualification
Section 36 deal with requirements for extended driving tests or retests following disqualification
Road Traffic Act 1991
Requires that "Measurement of any speed by a device designed or adapted for measuring by radar the speed of motor vehicles shall not be admissible unless the device is of a type approved by the Secretary of State"
Criminal Procedure and Investigations Act 1996
Deals with the rights of a person accused of an offence to see the evidence
Road Traffic (New Drivers) Act 1995
Requires new drivers to revert to "learner" status, for instance where they get 6 points endorsed on their licence within 2 years of passing the learner driving test.