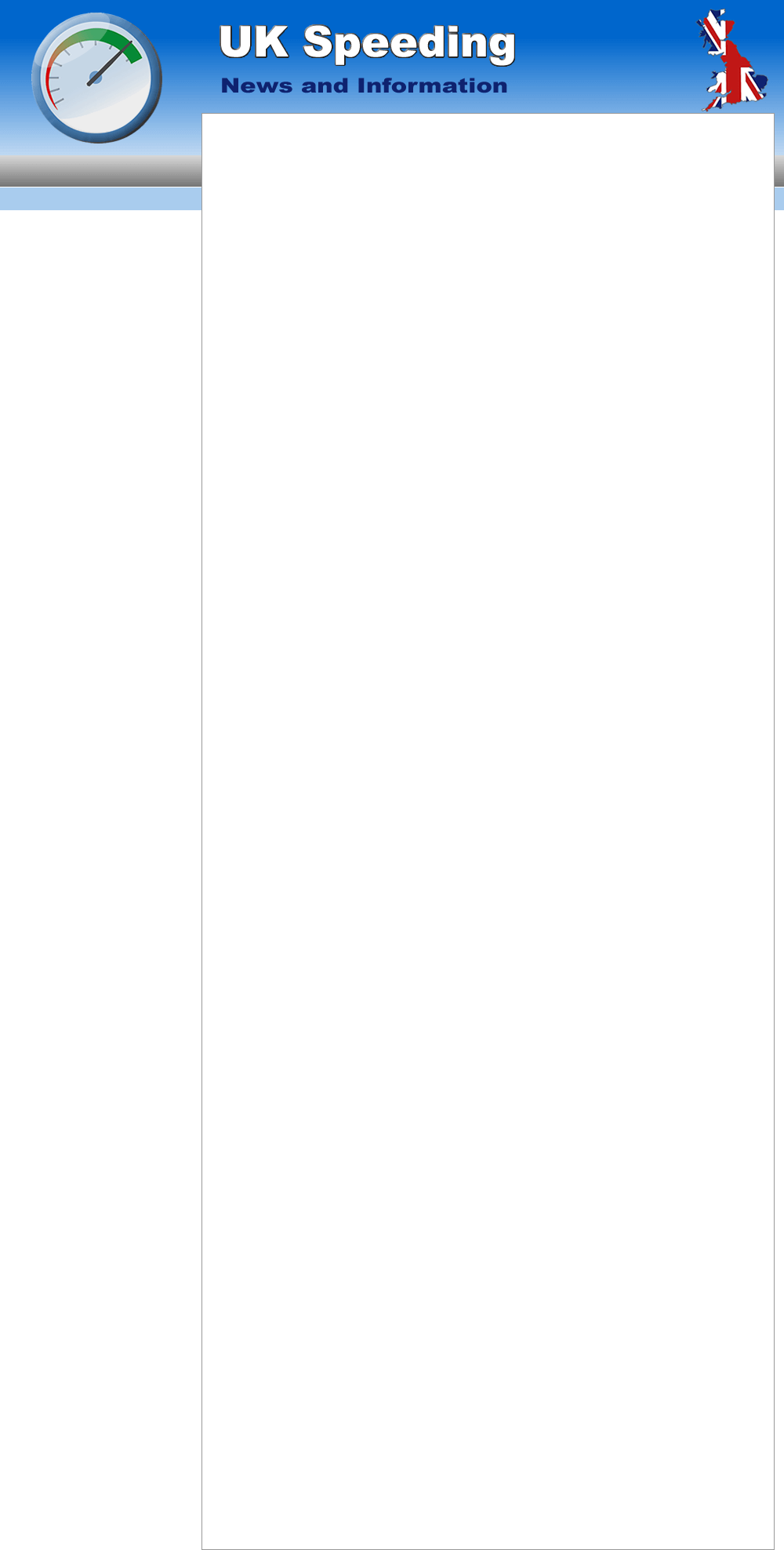 Speed Limits on UK Roads
Many people are not fully aware of the speed limits on UK roads, particularly the limits for larger vehicles and those towing trailers. If you want to avoid getting a speeding fine or to ensure you don't get caught by a speed camera, it is important to know the speed limit for the vehicle you are driving on the road you are driving on.
The National Speed Limit for cars on UK roads is 60mph on single carriageway roads and 70mph on dual carriageways.
Some people get confused and think the national speed limit is 30mph.
The sign for national speed limit is a white corcle with a black diagonal stripe.
The speed limit in a built up area may be lower than 30mph - for instance near a school. If the limit is 20mph or less, then there should be signs to indicate this and there should be some form of traffic calming measures.
Speed limits for Trucks, Vans, HGV, LGC and Towing

The speed allowed in a national speed limit area mentioned above is for cars and other small vehicles. Consult the Highway Code for speed limits for larger vehicles and vehicles that are towing. The speed limit for vehicles that are towing on a dual carriageway or motorway is 60mph. Some speed cameras can differentiate between different sized vehicles and will activate at a lower speed for larger vehicles.
Speed Limits in mph >

Type of vehicle


Built up area (street lit)


Single Carriageways
(National Speed limit)

Dual Carriageways
(National Speed limit)

Motorways

cars & motorcycles (including 'car derived' vans up to
2 tonnes maximum laden weight)

cars towing caravans or trailers
(including car derived vans
and motorcycles)
buses and coaches
(not exceeding 12 metres
in overall length)
goods vehicles
(not exceeding 7.5 tonnes
maximum laden weight)

70
*60 if articulated
or towing a trailer

goods vehicles
(exceeding 7.5 tonnes
maximum laden weight)
If you get caught speeding it is worth checking the speed limit of the road you were in, and whether the limit was clearly signposted. You may also consider a mitigating plea against speeding fine or conviction.
You can find the road signs legislation here. Road traffic legislation